Guest Artist – Yeshwanth Pulijala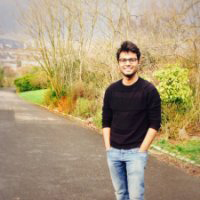 We thank our first guest artist Yeshwanth. With a strong educational background already in Health Sciences (Bachelors in Dentistry and Masters in Human Anatomy) Yeshwanth writes about his experiences about what made him change his career path as a dentist to now studying a Masters in Medical Visualisation and Human Anatomy, Glasgow University. You can view Yeshwanth's work here on his site too.
https://pathbrite.com/portfolio/PIP3cPE4M/yeshwanth-portfolio
What is Medical Visualisation?
Written by Yeshwanth Pulijala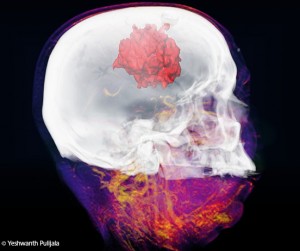 "Medical visualisation is all about seeing the unseen." It was one of those days when I had to attend the operation theatre to shadow a surgery done by the Oral and Maxillofacial Surgery team. As the senior surgeon performed various procedures, I tried to get a glimpse of the process along with a group of three undergraduates and three post graduate students. But our efforts went in vain. Being a visual learner, I ended up learning the procedures and the involved anatomy from textbooks, which have static images and are far from being interactive. That incident made me look out of the field of medicine to find solutions for one of the most difficult problems in medical education, a proper visualisation aid.
As they say 'that the eyes only see what the mind looks for', a BBC news showing the world's most accurate 3D human model caught my attention during this phase. As I read the news, I found that the Digital Design Studio at the Glasgow School of Art in collaboration with the Department of Anatomy, University of Glasgow has achieved this feat. On more research, I found a Masters course on Medical Visualisation. With my passion for design, 3D animation, and a deep interest in medical education, I took the leap of faith to join the University of Glasgow.
What is Medical Visualisation? MSc medical visualisation and human anatomy is a new field which enables a student to understand, visualise and create interactive applications with actual medical data. This course is divided into 3 semesters.
In the first semester, we are introduced to various software like 3DS MAX for creating 3D models and animations, Unity 3D for creation of interactivity, and Amira to create 3D volumetric visualisation of medical data. The most interesting element is to learn the software and know how they are linked to create realistic interactive visualisations, animations and games using actual patient data. A very simplistic workflow can be represented as in fig. 1. My favorite part was to create a standalone project for desktops representing nervous system of face.
In the second semester, we move to University of Glasgow to learn Human Anatomy. Here, we have lectures on anatomy laws, gross human anatomy and problem based learning of important structures using iPads. We then move into the most interesting part, the cadaveric dissection. It is an absolute feast for biology lovers, as it gets really interesting to learn the human anatomy layer by layer. We did a deep dissection of thorax region.
The third semester is dedicated to a research project. Here, we work independently, produce a software and write a dissertation of about 13000-15000 words. We get to choose to work with any department associated with medical school. Some students also chose projects based on their personal interests. This is a challenging and most interesting of all the three semesters as we get a chance to show what we have learnt over the past one year.
What happens after the course? Applications of this field exist in the areas of 3D Radiographic visualisation, Medical Illustration, 3D Printing, developing Apps and serious games. However, these job opportunities are not so easy to find. Hence a lot of networking, using sources like LinkedIn and other job search sites needs to be done. Moreover, we need to show the world that a particular set of people with these diverse skills set exists.
How is it to be out of the box? Statements about "following your passion", "taking risks", can be very easily told, but it takes a lot of effort to actually follow your passion. Because passion alone is not enough, skill set should be present. Skills and passion are not enough again, luck needs to favour. All this would work when we are patient. And to take all this from different experiences is the ultimate challenge. Coming from a Dental school in India, it was a different feel sitting in the art school at Glasgow. We get a lot of free time here, which I did not know how to make use of initially. Eventually I found my interests, made good friends and worked voluntarily in addition to part time roles. I am presently creating an interactive app for patient education regarding Jaw surgery. I hope to find my calling in this field. Because, when I get on to my Mac planning a medical animation, I lose track of time, heart beat slows down and there is a moment of peace.